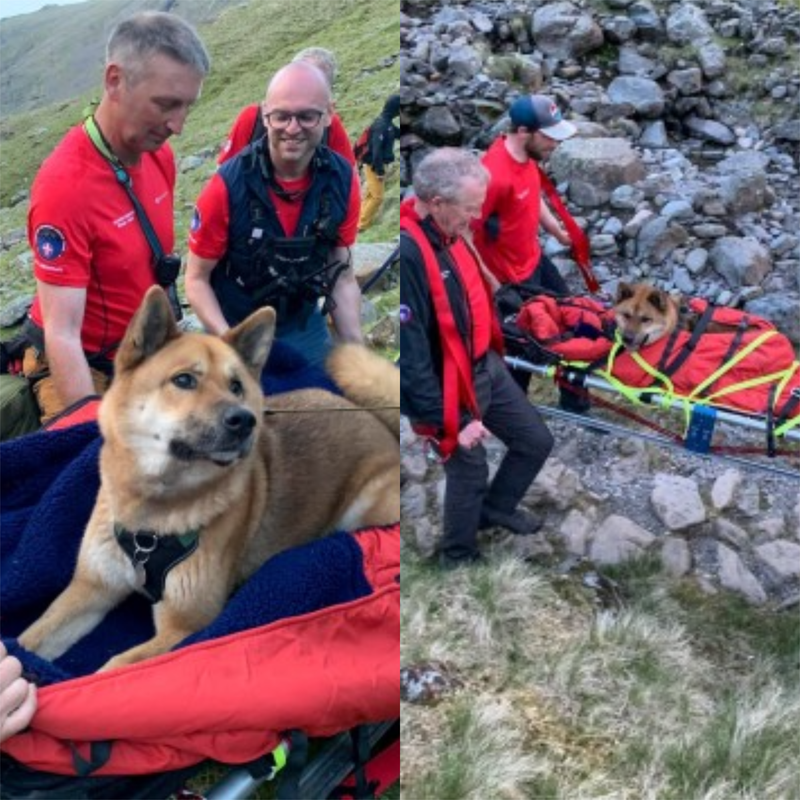 A dog out for a walk with its owners in the Lake District got more than it bargained for when it got tired out at the top of England's highest peak.
Keswick Mountain Rescue Team (KMRT) was called to Scafell Pike on Saturday after an 'injured and exhausted' dog refused to move any further.
The dog's owners had made it to the top of the mountain, but were starting to feel the cold themselves when they realised their pooch wasn't willing to make the trek back down.
Mountain rescue team members climbed up towards their location while they encouraged the owners to climb down and meet them.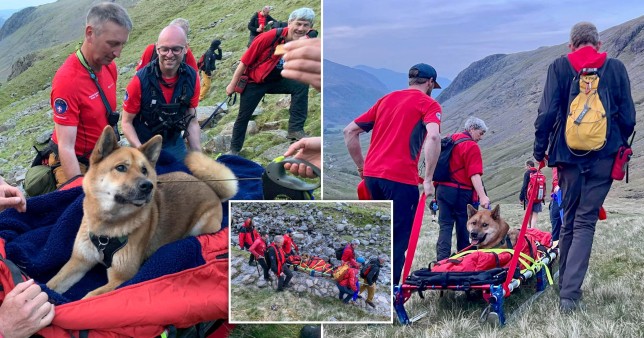 The owners and their tired out dog met the KMRT team at Grains Gill and the dog was carried down the 3,209ft mountain on a stretcher.
A spokesman for KMRT said: 'The casualty was made comfortable in a 'cas bag' on the stretcher and sledged/carried back to Seathwaite Farm.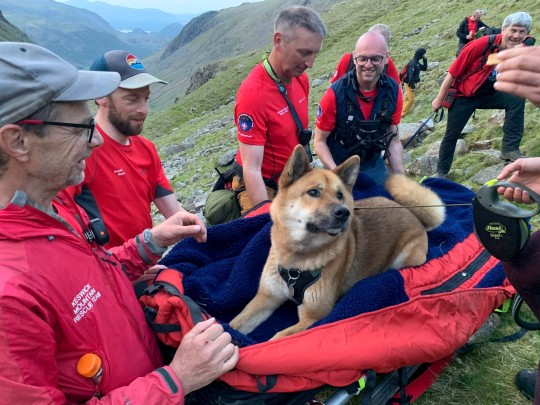 'Despite being quite a large dog at 33kg it was a joy to carry such a relatively lightweight casualty.
allnewsroom.info
'The casualty remained cool, calm and positively regal throughout. 'The casualty and owners were given a lift to Keswick Team Base where other members of their party collected them.'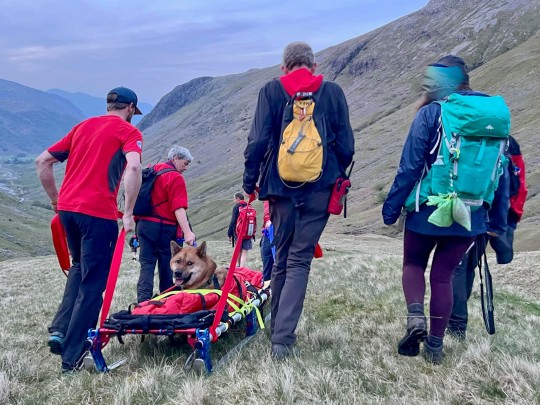 13 rescue team members were called out to the incident, and they spent four hours and 18 minutes bringing the tired pooch and its owners back to ground level.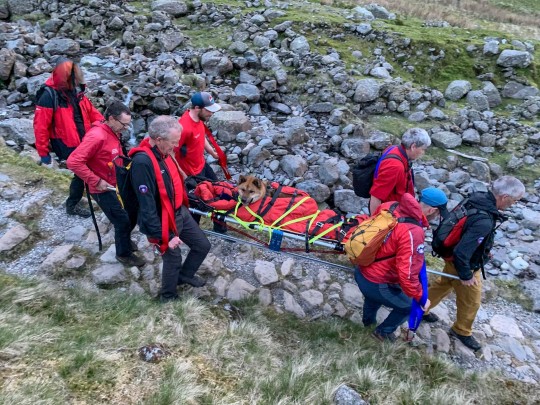 Pictures of the rescue seem to show the dog was enjoying itself – appearing to smile from his carriage on the back of a stretcher – while it was smiles all round from the rescue team who must have enjoyed making a new furry friend.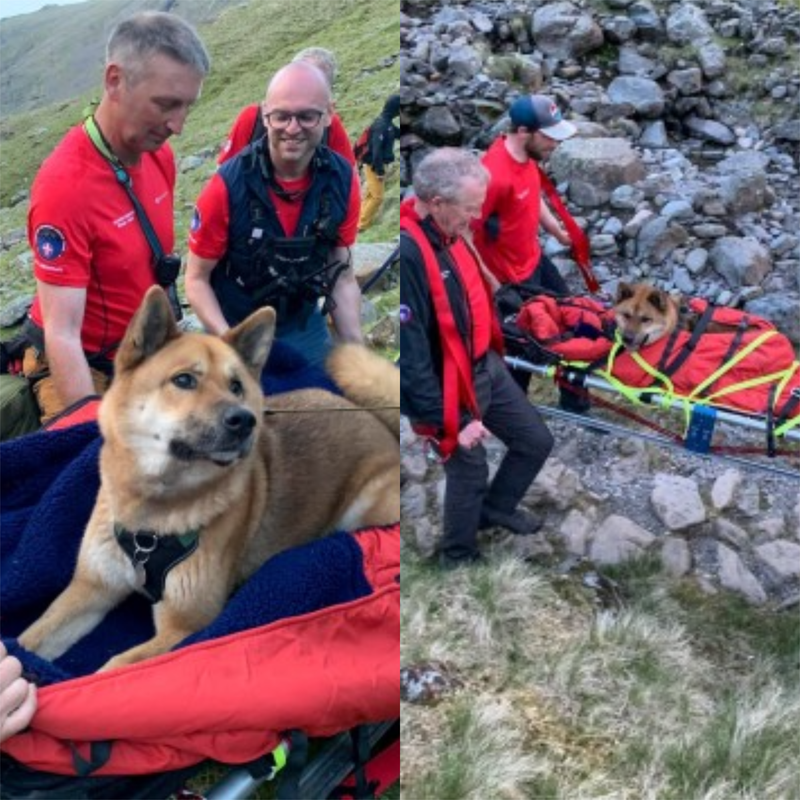 Get in touch with our news team by emailing us at webnews@metro.co.uk.