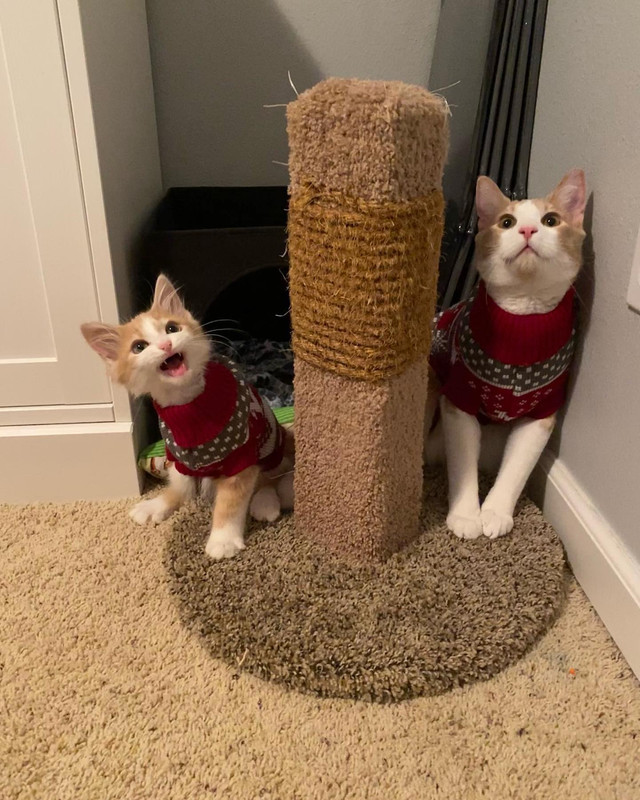 Cat mom Kayla works for Salem Friends of Felines in Oregon, so she's used to being surrounded by cute kitties. Surely, she has a hard time not bringing home all the felines. But twice now, two orange and white cats have stolen her heart, and she couldn't leave the shelter without them.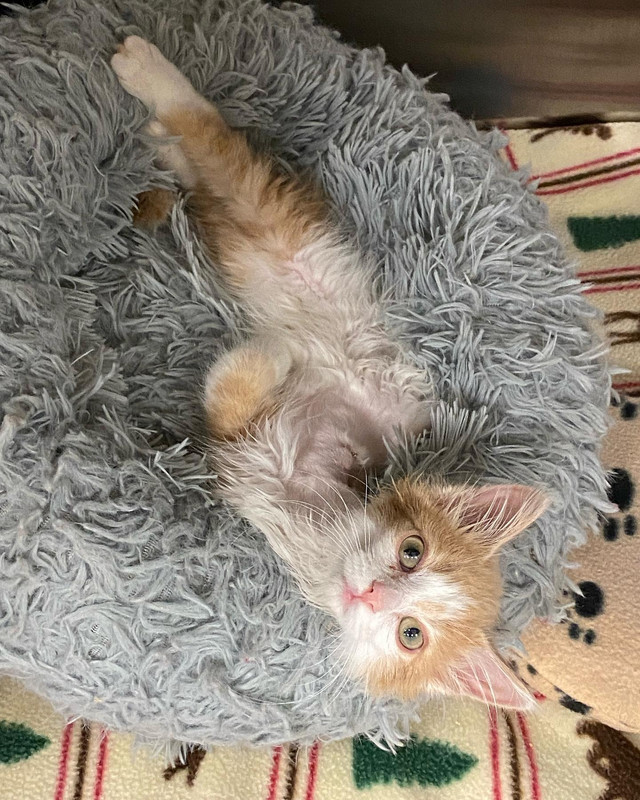 First, it was Mr. Beesley, a wobbly boy with cerebellar hypoplasia. Then, it was baby Bibby, a cutie kitten who lost a leg, making him one of the cutest tripod cats ever. And in bringing Bibby home to big brother Mr. Beesley, Kayla has created the purrfect family!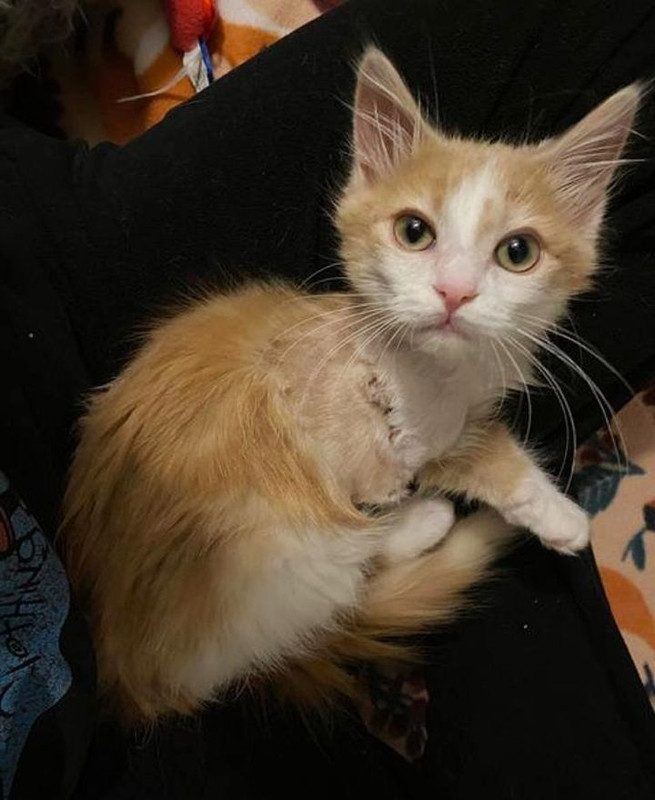 As soon as Mr. Beesley wobbled into Salem Friends of Felines for his neuter surgery, Kayla was smitten with the kitten. He was one of six kittens in a litter born to a stray mom, but unlike his siblings, Mr. Beesley had cerebellar hypoplasia.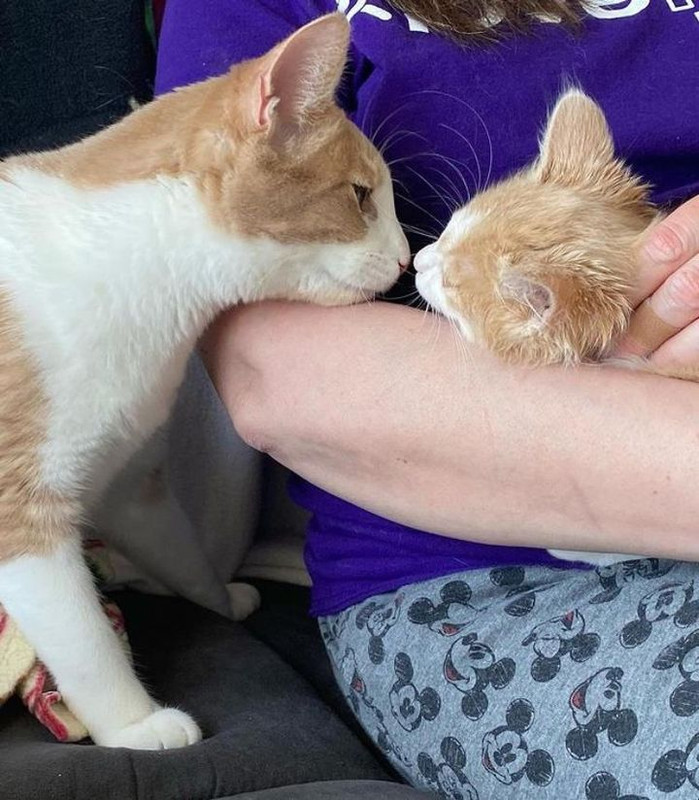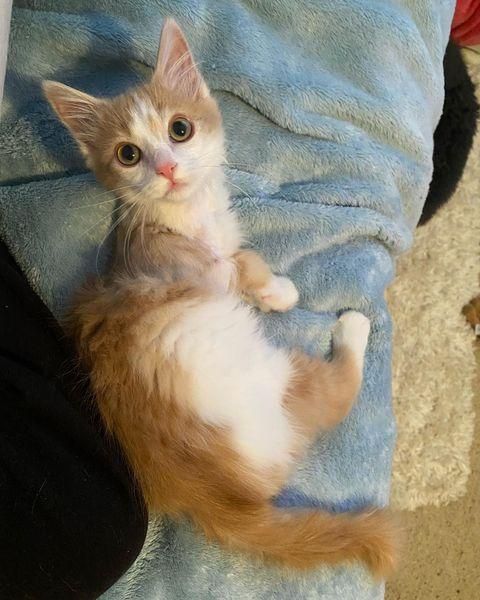 And while it made him a wobbly cat, he felt no pain and played just as hard as his littermates. Kayla got to spend the day with him, and he spoiled her in return with special hugs.
The following day was Kayla's day off, and she couldn't stop thinking about him. So, she adopted him the moment she got back to work!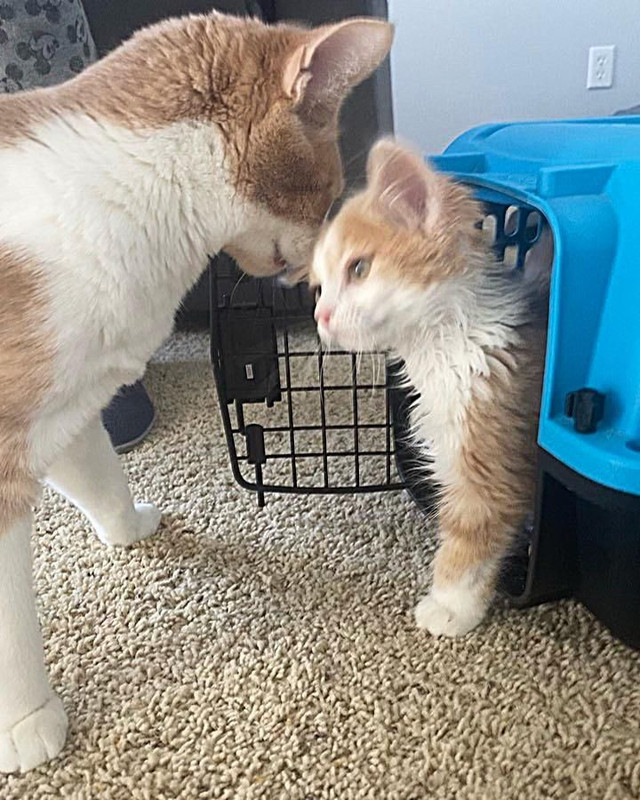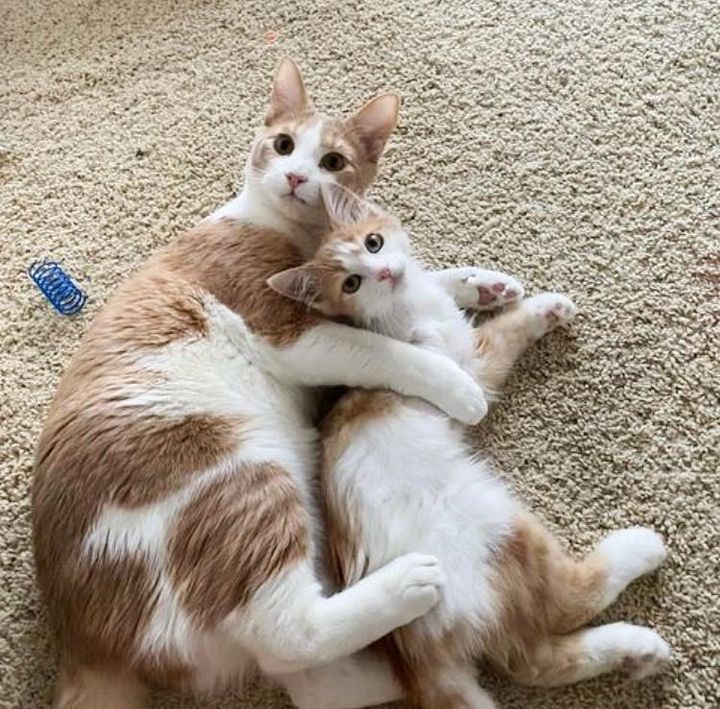 allnewsroom.info
"He is the happiest, sweetest, and cutest little guy," Kayla told LoveMeow. "He's the smartest kitten I've ever met. He learns to adapt so quickly. He has so much energy that he literally bounces off the wall at times."
And all that energy would come in handy when a second orange and white kitten stole Kayla's heart during a day at work just months later!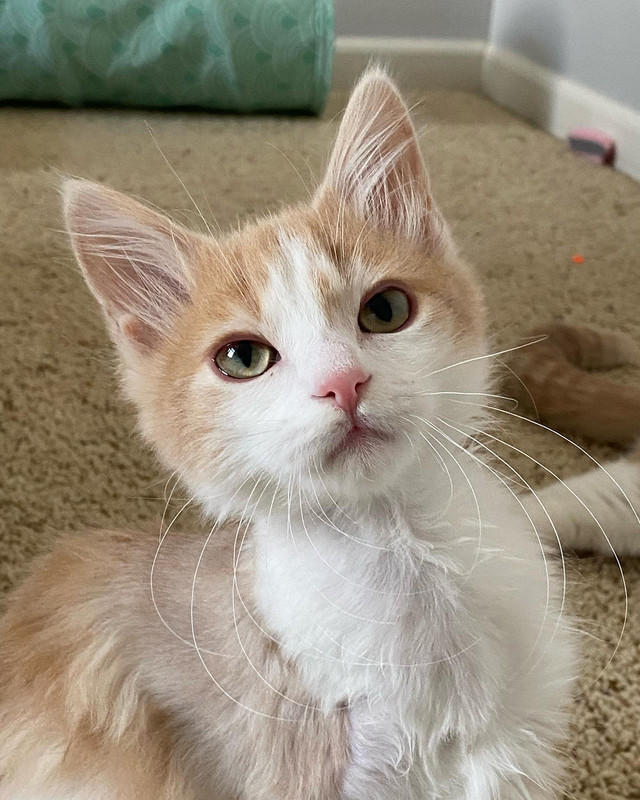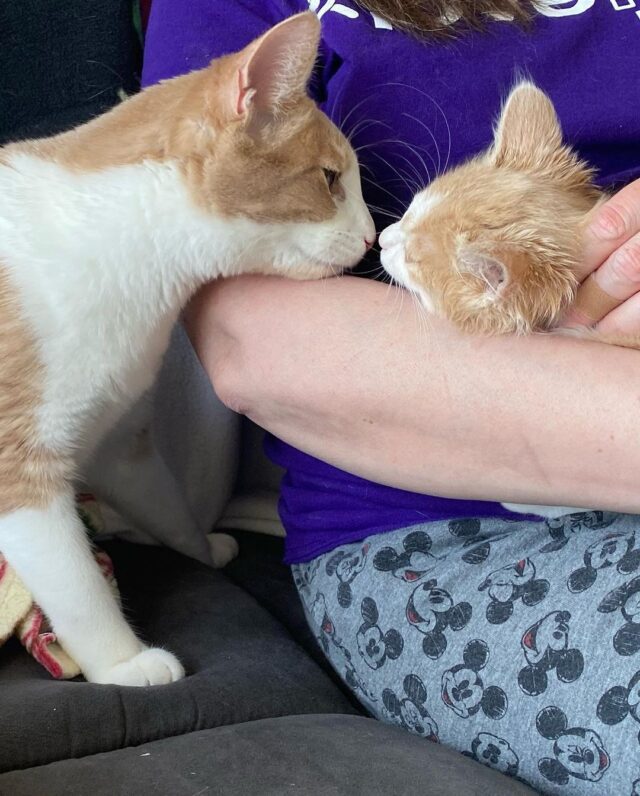 The Tripod One
Like brother Beesley, two-month-old Bibby found himself in the care of Salem Friends of Felines and needing some help. He'd suffered an injury that destroyed his front leg and left him with only three. But missing a leg didn't slow this cutie down!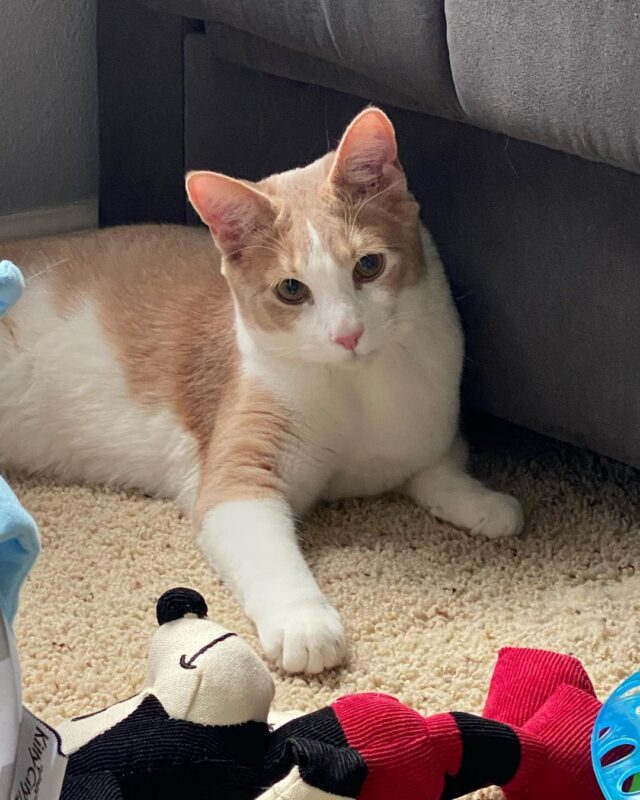 Kayla first met Bibby when she came into work on a Monday morning, and in another interview with LoveMeow, she explained, "He basically just slept on my lap most of the day."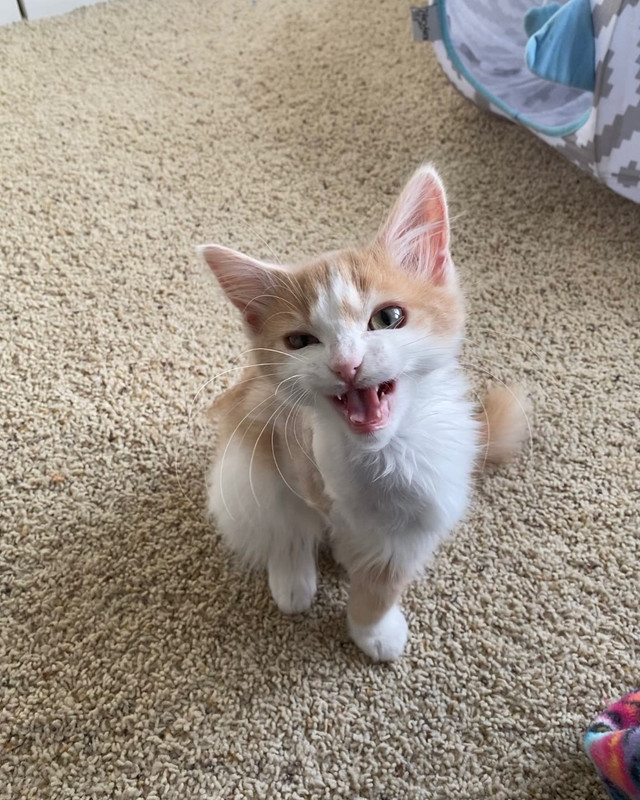 She just couldn't stop thinking about how much Bibby reminded her of Mr. Beesley, so like déjà vu, she adopted him.
"I decided he just had to come home with me, and I'm so happy he did," Kayla shared.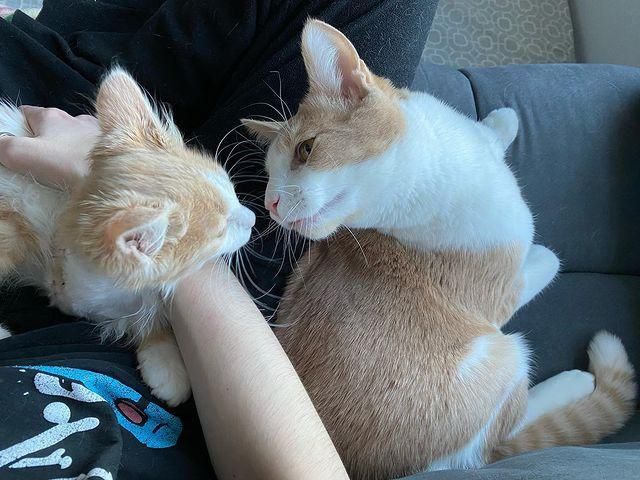 The Purrfect Pair
From their first sniff of each other through a closed door, Bibby and Mr. Beesley knew they'd be best buds. So did Kayla.
"They weren't hissing or growling and immediately started playing through the door."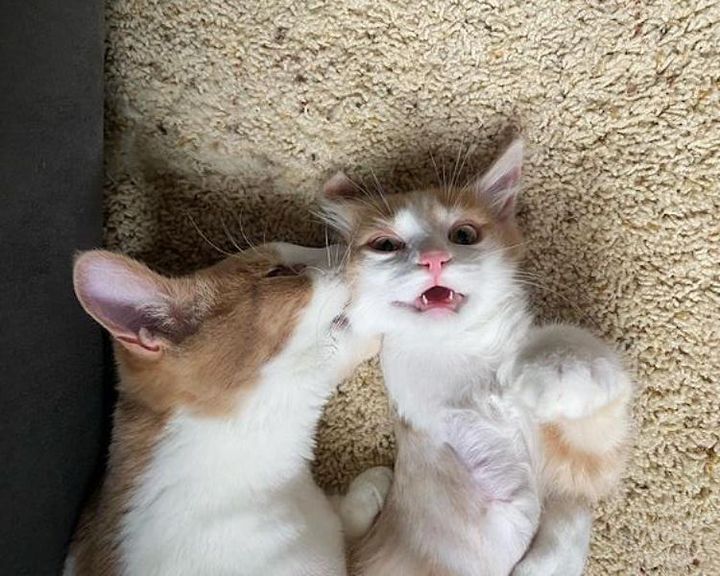 And when the two met face-to-face a couple of days later, it was love at first sight, with Kayla explaining, "The first time they had supervised time together, they started sniffing each other's noses and grooming each other."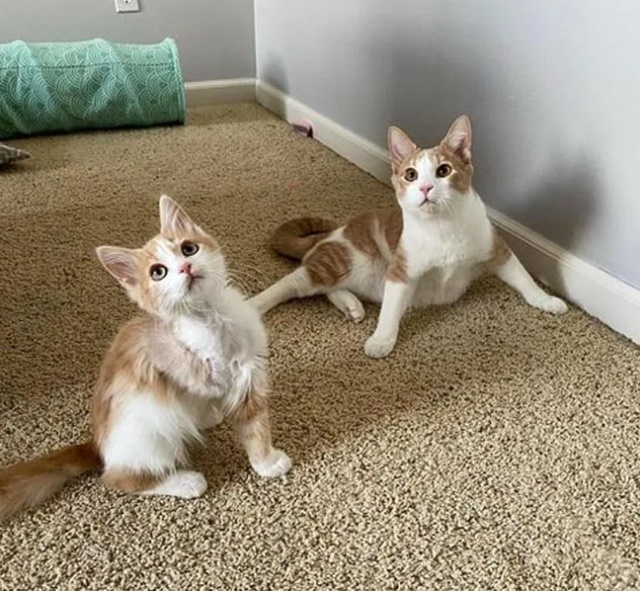 From those first moments together, the boys were a total match. And all Beesley's energy keeps the pair playing hard, even wearing out his little brother sometimes!
"Mr. Beesley loves to play with Bibby. Sometimes he gets a little too excited and just won't let Bibby leave or take a break."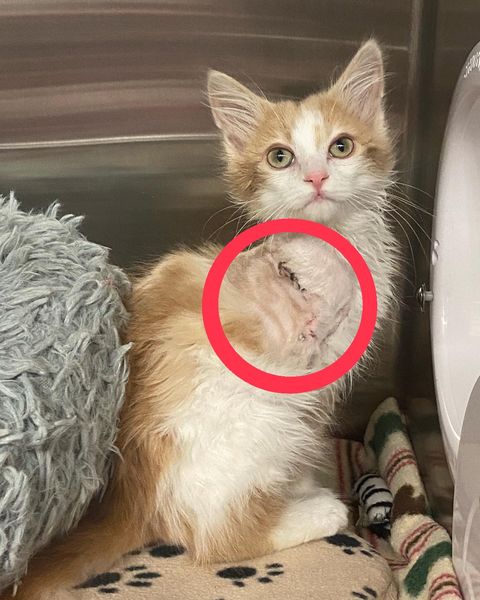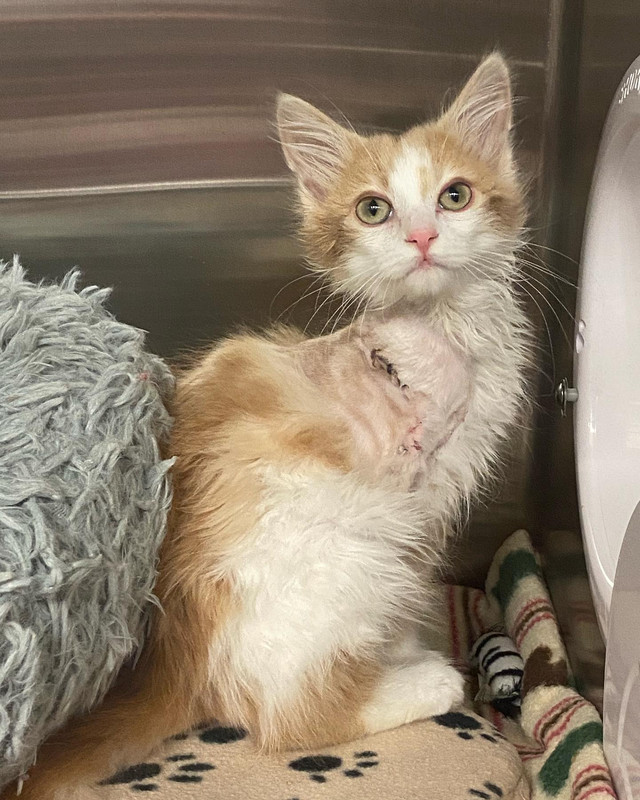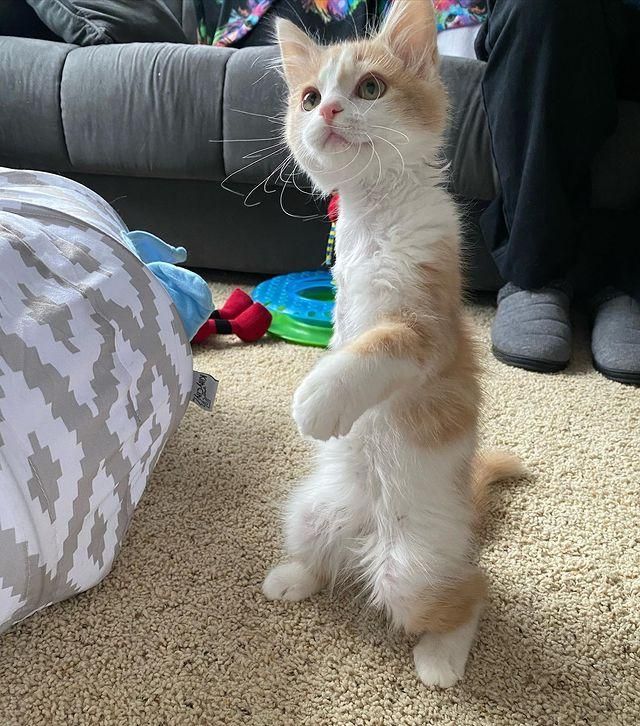 o when Bibby needs to recharge, he'll leave his big bro to play and curl up in his mom's lap for a nap.
"I love how Mr. B. will just watch Bibby and smile and purr. It's the cutest thing."
RELATED: Two Adorable Ginger Kittens Steal Every Heart In Foster Family