The little girl went to the shelter to help, but was ultimately selected by the kitten.
A girl went to the shelter with her family to help out, but ended up being chosen by a little ginger kitten.
Butterscotch the kitten was found on a dairy barn in Tasmania, Australia when she was 2-3 weeks old. Just Cats Tasmania, a local rescue group, took her into their care so she could have a chance at a better life.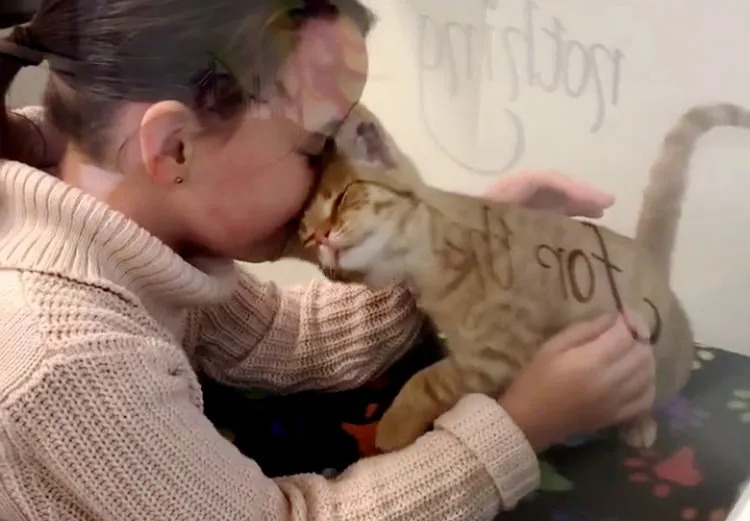 "She went off to a foster carer to be raised with a beautiful family. A day later, her brother was found, and then another brother a week after that," Rachel Beech, director of Just Cats Tasmania, told Love Meow.
It didn't take long for the foster family to notice Butterscotch's penchant for cuddles and affection.
The ginger girl would throw her paws around her humans or nestle in their arms whenever she got a chance. She adored everyone she met and couldn't get enough of affection.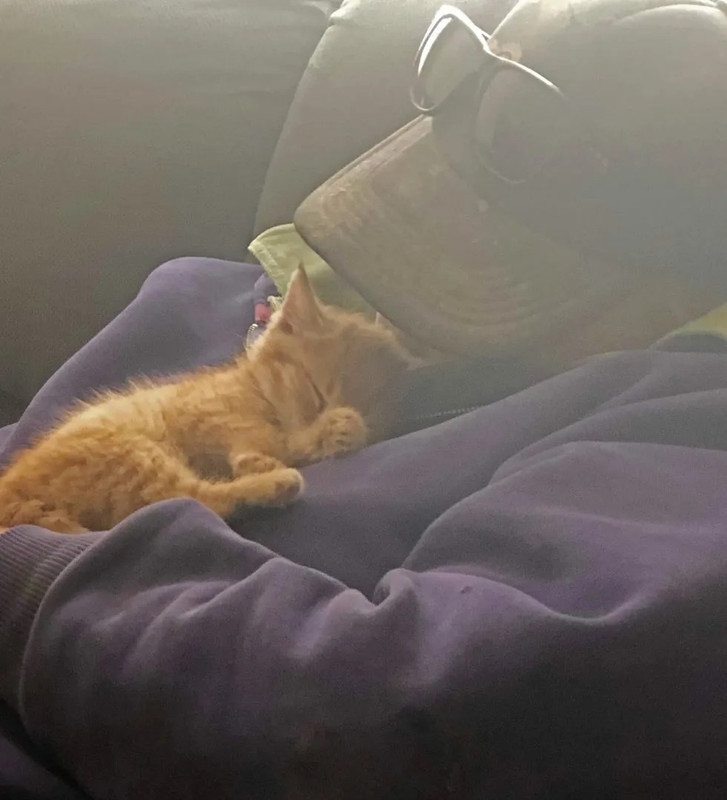 Eight weeks later, it was time for her to find her forever home. When she returned to the shelter, she was eager to meet and greet everyone there.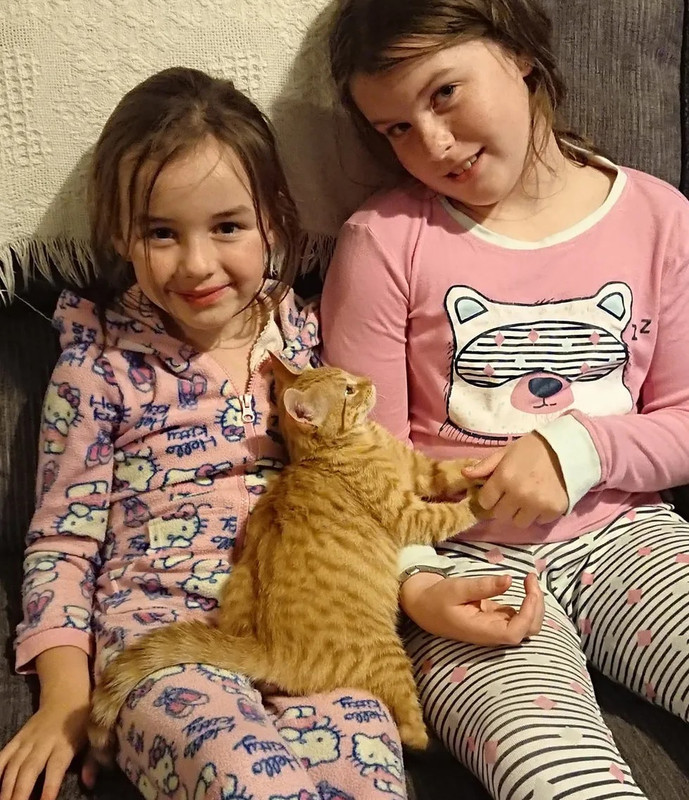 Last Wednesday, a family went to the rescue to help out. When their daughter, Shelby, saw Butterscotch hanging out by herself, she decided to meet her.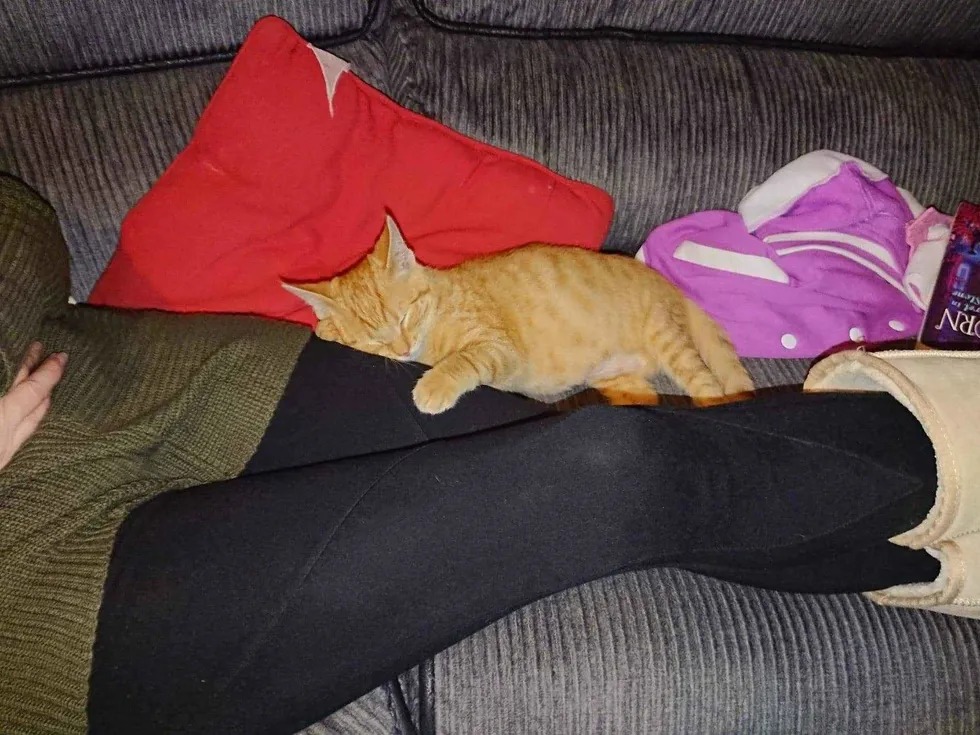 As soon as the kitten saw her coming, she stood up and immediately reached out towards her for a kiss. The sweet kitty was rubbing her face all over her, and Shelby was completely smitten.
It was an instant connection. Butterscotch was so happy to have Shelby be her cuddle-buddy that day.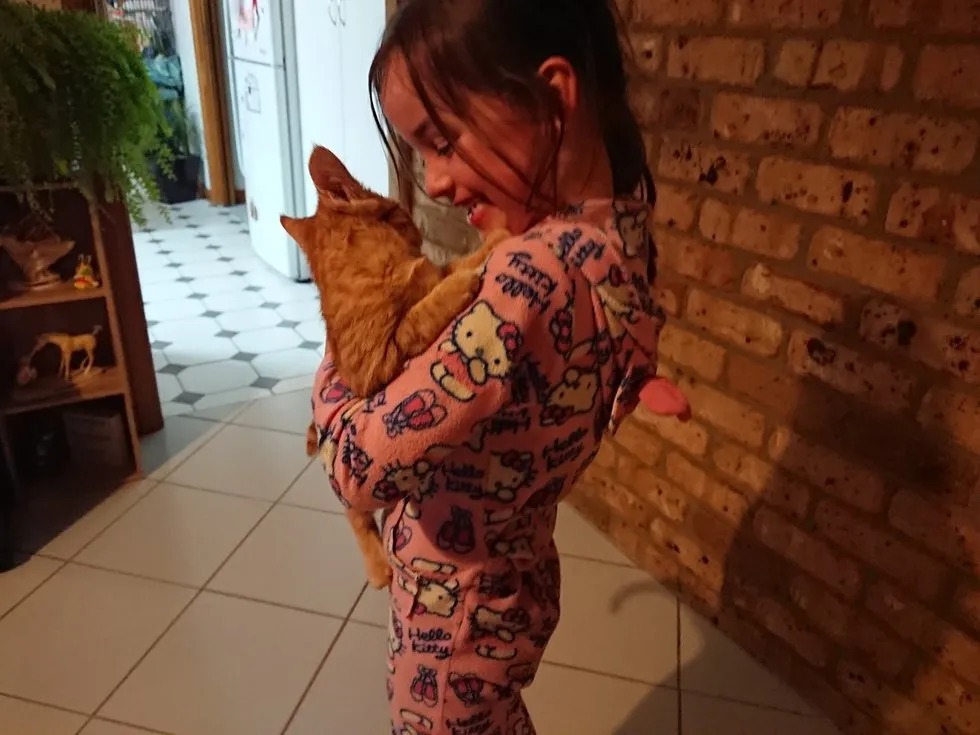 "The family fell in love with Butterscotch or should I say, she fell in love with them," Rachel told Love Meow. "They contacted us the next day and adopted her."
allnewsroom.info
The sweet kitty quickly settled into her new home and started giving everyone cuddles. She would snuggle up their legs or curl up in their arms as if she had lived there all her life.
"She's already running around the house like she owns it," the family said in an update.